Release Day: The King by J.R. Ward
Today is the paperback release of J.R. Ward's latest Black Dagger Brotherhood novel, The King, by Piatkus. As you all have probably noticed, I love love love this series (I even did an event thing this summer), but sadly I'm still at the fourth book! I'm really looking forward to The King though, because it returns to the couple this series started with (and, even better, one of my favourite fictional couples) Beth and Wrath.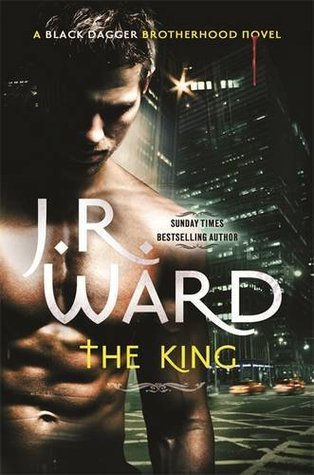 Long live the King…After turning his back on the throne for centuries, Wrath, son of Wrath, finally assumed his father's mantle- with the help of his beloved mate. But the crown sits heavily on his head.
As the war with the Lessening Society rages on, and the threat from the Band of Bastards truly hits home, he is forced to make choices that put everything – and everyone- at risk.
Beth Randall thought she knew what she was getting into when she mated the last pure blooded vampire on the planet: An easy ride was not it.
But when she decides she wants a child, she's unprepared for Wrath's response – or the distance it creates between them. The question is, will true love win out…or tortured legacy take over?
Baby vampire stuggles! How interesting. If this blurb tickles your fancy you can check the book out on Goodreads, buy it on The Book Depository, or maybe read my post on the first BDB book, Dark Lover.
‹ Review: Our Broken Sky by Sarah Harian Review: The Hot Zone by Jayne Castle ›