2014 Reading Challenges Update
The Fantasy Project (101 Fantasy books) – I've finally finished a book for this one, woooo! Though I feel a bit ashamed I'm so bad at reading fantasy books. This summer better change that.
 A Clash of Kings by George R.R. Martin
The Classics Club (50 Classics) – This is the challenge I'm actually rocking. Right now 27 out of 50 books have been read, and I'm looking forward to diving into some more soon. So far I've read (for reviews, visit my main post):
Lancelot by Chrétien de Troyes
The Lais by Marie de France
Canzoniere by Francesco Petrarca
The Canterbury Tales by Geoffrey Chauser
Praise of Folly by Desiderius Erasmus
The Prince by Niccolò Machiavelli
Hamlet by Shakespeare
Don Quixote by Miguel de Cervantes Saavedra
Faust by Johann Wolfgang von Goethe
Robinson Crusoe by Daniel Defoe
Tartuffe by Mollière
Hyperion by Friedrich Hölderlin
Fathers and Sons by Ivan Turgenev
Great Expectations by Charles Dickens
Madame Bovary by Gustave Flaubert
Les Fleurs du Mal by Charles Baudelaire
Nana by Émile Zola
Against Nature by Joris-Karl Huysmans
Prufrock and other Observations by T.S. Eliot
The Trial by Franz Kafka
Wuthering Heights by Emily Brontë
Mansfield Park by Jane Austen
Northanger Abbey by Jane Austen
The Strange Case of Dr Jekyll and Mr Hyde by Robert Louis Stevenson
The Picture of Dorian Gray by Oscar Wilde
The Secret Garden by Frances Hodgson Burnett
Alice in Wonderland and Through the Looking Glass by Lewis Carroll
2014 TBR Pile Reading Challenge (50+ Books from my TBR) – So far this year has mainly been for ARCs and school books, and for ebooks. So although my progress isn't all that bad, it could use a bit more work.
Hex Hall by Rachel Hawkins
Scott Pilgrim's Finest Hour by Bryan Lee O'Malley
Grave Sight by Charlaine Harris
Canterbury Tales by Geoffrey Chaucer
Grave Surprise by Charlaine Harris
League of Sharks by David Logan
The Merman by Carl-Johan Vallgren
Thirteen by Kelley Armstrong
Blood's Pride by Evie Manieri
Death of a Saint by Lily Herne
An Ice Cold Grave by Charlaine Harris
Madame Bovary by Charles Flaubert
Faust by Johann Wolfgang von Goethe
A Clash of Kings by George R.R. Martin
Great Expectations by Charles Dickens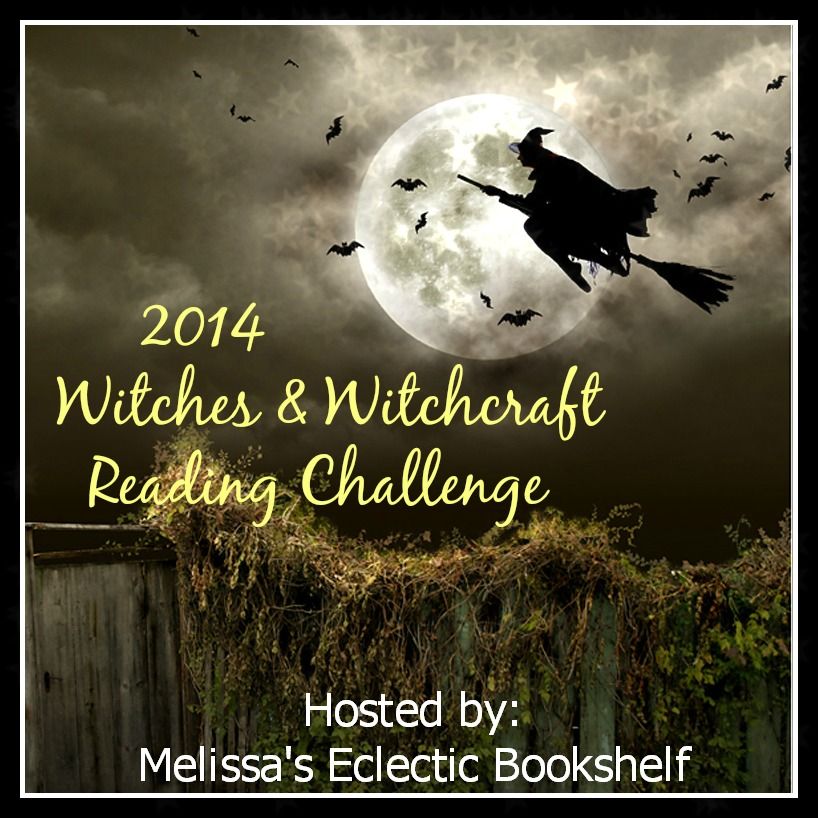 2014 Witches & Witchcraft Reading Challenge (6+ Witchy books) – This is the only "specific" reading challenge I'm doing this year, mainly because I LOVE books with witches and really want to read more of them. I'm a bit behind on this one, though not anything drastic.
Hex Hall by Rachel Hawkins
Thirteen by Kelley Armstrong
‹ Review: Sleep No More by Aprilynne Pike A Booklover's Story – A Crowd-sourced Storytelling Project ›