The Sunday Post 22/11/15
The Sunday Post is a weekly meme hosted by Kimba from The Caffeinated Book Reviewer.
I never realize how late in the year it is until I make my Christmas wishlist – which is what I did this week! It's a struggle to come up with non-bookish gifts (although obviously, a large part of the list is books anyway). The weather is getting colder as well, which is okay, because that just means it's so cozy inside, reading underneath a blanket!
This week was quite nice – for our five year anniversary, we went to eat sushi and watch Mockingjay Part Two. I think it's my least favourite of all the Hunger Games movies. For some reason it was a slower, as if they ran out of material. I found the other movies to be more emotional as well, even though we all know the certain terrible thing that happens at the end of Mockingjay. It was still enjoyable, and I don't regret going to see it.
Picture of the week on Instagram
This week on Nyx Book Reviews
This week's discussion is very much about where we find our books, and how we decide what books to pick up. I would love to hear your thoughts on this topic! The Unquiet leans heavily on the TV show Fringe, and I had some issues with the way it portrayed the main character in a violent society.
Read this week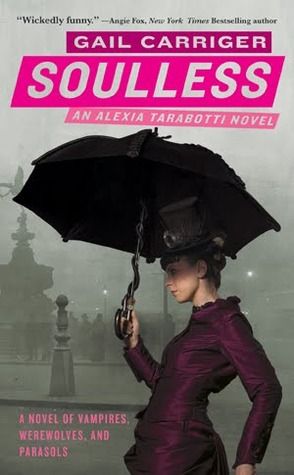 In order to beat this stupid reading slump into submission, I have started the reread of Soulless. I loved this book when I read it the first time, and it turns out this lovely snarky book is exactly what I need. It's light-hearted, sweet, and funny, and it really does remind me of Austen with a dash of werewolves, vampires, and clockwork.
Though I really enjoyed Soulless on first read, I never progressed to the other books in the series. I'm hoping that this time I can continue the series – which I can only imagine is just as nice.
How was your week?