London & London Book Fair – I'm Back!
So, after a few very tiring days at the London Book Fair I'm back! I'm not awake enough to make a full post on the seminars yet – it will happen, but only when I've had more sleep. Here are my experiences in pictures.
First up; Eurostar & Thalys! Went to London by train from Aachen. All went well
Next meeting with Vicky & going to the hotel. After settling down we went to Waterstones to meet with Faye & Ellie
Even though we barely had any time, I still bought new books. After that we went to dinner and ate pizza. When Vicky kept looking at me while eating (I'm really bad at eating – food goes everywhere but in my mouth) I turned slightly violent
After dinner we met up with Katie and had a cup of coffee at Costa's. It was lovely chatting, but I was so tired of travelling that I was glad to go back to the hotel and go to sleep. Sadly, I felt more like this
So not much sleep for me. The days after that we did the London Book Fair, which is a lot of this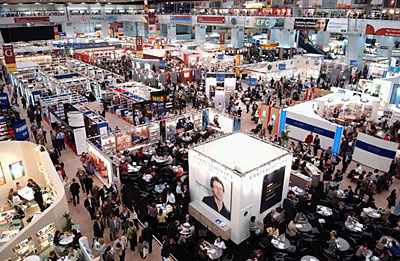 And some more of this
Vicky and I also went shopping at Oxford street. Hello more books! And I also bought a dress. Here we are in the subway
The third day Vicky went home in the middle of the night and I got up early to go see an agent who hopefully wouldn't shoot me down. She was absolutely lovely though, and after the five minute talk I had with her I feel so motivated to continue writing.
After that terrifying experience all that was left for me was to take the Eurostar back to Brussels, and the Thalys to Aachen.
Instead of taking the Thalys to Aachen though, I ended up in…
Paris. That's right. Instead of going to Germany, I ended up in friggin' Paris.
After a few of the most nerve-wrecking moments in my life (how could I get home? it was already late, people offered to me to stay at their place in Paris, my mom was on the train station in Aachen..) the Thalys people let me ride back to Brussels. Right back where I had started.
There was no more train to Aachen though, so super-mom came to the rescue and picked me up in Brussels. I finally arrived home at 1:30 at night, after having travelled for almost ten hours (while it should have taken me half that time).
Then I had to get up this morning to tutor one of my students and go to school.
And now, I feel like this, only less cute.
Hope you guys had a great few days. I'll be more coherent and eloquent when I've had some solid sleeping time.
‹ Review: Ocean of Blood by Darren Shan Review: Deadlands by Lily Herne ›